These guys are next level. They understand lenders policies and the way business works. One of my clients had been dealing with another Broker for 6 weeks and getting nowhere. A short conversation with them and they zeroed in on the issues and had the loan approved in 4 days. On top of this, they saved my client $25,000 in unnecessary fees. JS (Accountant)
Low Doc Loans
If you are self-employed and have complex business structures or your Tax Returns are not up to date, then a
Low Doc Loan
may be the right solution for you.
Low Doc Home, Commercial and Business Loans
are available to self-employed applicants who can substantiate their income by providing alternative paperwork. Tax Returns are not required and the interest rates and fees are often similiar to a normal loan.
So, if you are self-employed with a provable income stream, then call us to discuss your options - with over 15 years' experience in the
Low Doc Loan Marketplace
, we have the necessary knowledge and experience to help you find the right solution for your needs.
Low Doc Loans are available to self-employed applicants who are unable to substantiate their income via Tax returns. Having 15 years experience, .............
Enquire Now
or Call 1300 736 976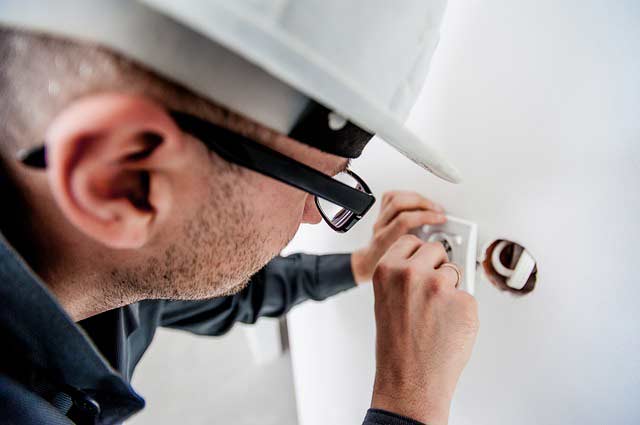 Low Doc Loans for the Self-Employed
We understand the demands on small and medium business ... trying to keep your cash flow on track while wrestling with the ever increasing burden of statutory accounting and tax obligations is never easy.
And it is even more difficult when it comes to buying property, updating business vehicles or sourcing funds for cashflow purposes. Traditional lenders can often make you jump through hoops to secure a loan unless you have the right kind of paperwork (and lots of it). It is also often a long drawn out process, particularly if multiple business entities are involved.
But there are alternatives. With a
Low Doc Loan
you can secure a great loan without Tax Returns and the rates and fees are often similiar to a normal loan.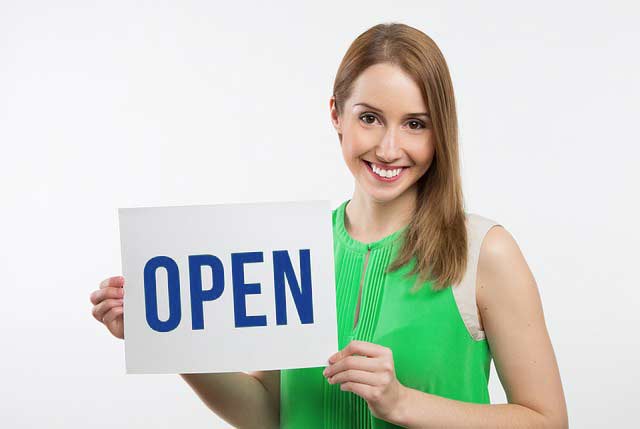 Are Low Doc Loans Fast?
Often we can settle a Business Loan within 48 hours. Property loans can settle in as little as 21 days, depending on the type and location of the property and how quickly you can provide us with the paperwork that we request from you.
The even better news is that we won't waste your valuable time. In fact, we'll tell you at the end of a 10 minute phone conversation whether we able help you or not!
If you like what you hear and decide to proceed, we'll guide you through the entire process and lodge all of the paperwork with the lender on your behalf. You'll find us straight to the point and easy to deal with -
No Sales Talk
, guaranteed.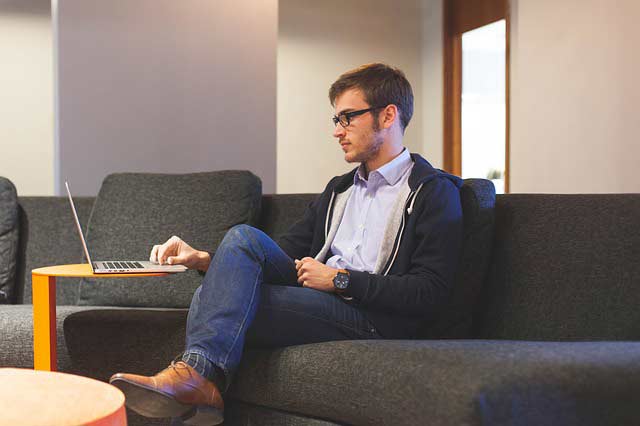 Are Low Doc Loans for everyone?
Low Doc Loans
are specifically designed for self-employed applicants who are unable to provide up to date Tax Returns. If you are a sole applicant and are employed on a PAYG basis, are on government benefits or have no provable income stream, then a
Low Doc Loan
is not the right solution for you. Note that PAYG Applicants can still be co-borrowers, but payslips will need to be provided.
We can also help self-employed applicants with bad credit or the recently self-employed (generally an active ABN for at least 24 months will provide you with the greatest number of options, but you may still be able to get a loan if your ABN is at least 6 months old. If your ABN is not GST registered then your borrowing power may also be limited).
How Does a Low Doc Loan Work?
Low Doc Home Loans are designed for self-employed applicants who are unable to supply Tax Returns to prove their income. Instead, borrowers can substantiate their income using a number of alternative methods which may include:
Most recent Personal and Business Tax Return with evidence of lodgement (ie: 1 years Tax Returns rather than the normal 2).
6 to 12 months BAS Statements with evidence of lodgement.
An Accountant's Letter.
3 - 6 months Business Bank Statements.
ATO assessment notices (conditions apply).
P&L report from software packages like Quicken or MYOB (Lite Doc).
Depending on the Lender and your scenario, more than one of the above documents may be required for you to secure the best possible Deal.
You will require a minimum 20% deposit (for a Purchase) or at least 20% equity in any property/s you are looking to refinance to qualify for a Low Doc Home Loan. Asides from documents to substantiate your income, the requirements are the same as a Standard Home Loan (including traditional income proof for PAYG co-borrowers).
The interest rates, fees and charges for a Low Doc Loan are comparable to a Standard or Full Doc Home Loan however, you may pay mortgage insurance or a lender risk fee in some circumstances.
Can I apply myself?
You can, but a
Low Doc Loan
is a specialist product that requires a specialist's knowledge to ensure that the Loan is placed with the right Lender "first time". Some reasons for this include:
Your income proof may be better suited to one Low Doc Loan Lender over another.
Unsuccessful applications are very likely to negatively impact on your ability to re-apply with another Lender.
The amount you want to borrow (as a percentage of the property value) may be better suited to one Lender over another Lender.
Mortgage Insurance Policy may exclude you from applying with some Lenders.
You may not service with one Low Doc Loan Lender but will with another.
Your Credit activity may be best suited to a Low Doc Loan Lender that does not credit score.
The property you want to offer as Security may not be acceptable to one Low Doc Loan Lender but will be with another.
Some Low Doc Loan Lenders may have a more favourable assessment Policy than others.
There are many factors that will determine the right Low Doc Lender for you. We aim to maximise your chances of success by lodging your application with the right Lender "first time".
Our Panel of Low Doc Lenders:

Our panel of Low Doc Loan Lenders include:- AFG Home Loans, Bluestone, La Trobe Financial, Liberty Financial, MKM Capital, Pepper Homeloans, Redzed Lending and Resimac.





AFG Commercial (Thinktank) Low Doc
AFG Home Loans Options Low Doc
AFG Home Loans Retro Low Doc
Bluestone Low Doc
Funding Short Term Low Doc
La Trobe Financial Low Doc
Liberty Financial Low Doc
MKM Capital Pty Ltd Low Doc
Pepper Money Low Doc
Redzed Lending Low Doc
Resimac Low Doc
You will not be out of pocket by applying through us. We do not charge brokerage fees. We are paid a commission by the Lender once your loan settles. The interest rate, fees and charges are the same, regardless of whether you apply directly through the Lender or utilise our services instead.
Low Doc Lender Review
We detail the Interest Only, Fixed Rate Loan products available from AFG Home Loans - Alpha. Please contact us for further details including the level of documentation required for each product. A different Low Doc Lender's fixed then variable products are reviewed and posted daily.


* The Comparison Rate is based on a $300,000.00 loan over 30 years. This Comparison Rate applies only to the example given. Different amounts and terms will result in different Comparison Rates. Costs such as Lender Mortgage Insurance, redraw fees or early repayment fees and costs savings such as fee waivers are not included in the Comparison Rate but may influence the cost of the loan.
Watch our Introduction Video...No Sales Talk! - Call the experts in Low Doc Loans
Hi and Welcome. So, you're looking for a Low Doc Loan? You've come to the right place! We have a large selection of lenders that are still offering Low Doc Loans at very competitive rates. Our panel of lenders include banks, non-banks and non-conforming lenders. So we have solutions to suit many different situations....

Click here for Youtube Video
What are the Benefits in Applying with Us?
We offer the same rates and fees as if you had gone to the Lender direct.
We have over 15 years experience in Low Doc Loans.
We have an in depth knowledge of Low Doc Loan Policies.
We have access to over 15 Low Doc Home Loan Lenders.
We provide a helpful, friendly Service.
We do not charge Brokerage Fees.
We are fully Licenced and Accredited.
We provide full disclosure of loan details/fees.
We focus on competitive interest rates.
What is the Process to Apply for a Low Doc Loan?
Make contact via the Make Enquiry form below or call us.
We conduct our preliminary interview with you over the telephone.
We will send you a detailed email summarising our discussion and requesting appropriate paperwork (same day).
You send back the information we have asked for.
We prepare a Formal Application and email it to you for signature (generally "same day" - "next business day" at worst).
You sign Application and fax back.
We lodge Application with Lender and advise initial status (many Lenders will "electronically" approve the loan).
Depending on the Lender, the loan may go into the queue to be assessed by a human to be conditionally approved.
Lender will then order Valuation/s (if applicable) - this is USUALLY the only condition ("same day").
Lender will issue Unconditional Approval after Valuation is back and it has been assessed by Credit.
If there is anything unusual (eg: Credit issues, Valuation issues), then we will call you immediately to discuss.
What should I ask my Low Doc Mortgage Broker?
Questions your mortgage broker should be able to answer...
Do they specialise in Low Doc Loans? (We specialise in Low Doc Loans, most Brokers do not)
What are the Setup Fees? (i.e. establishment/application fee, valuation fee, solicitor fee, settlement fee.)
What are the Risk Fees or Lender Mortgage Insurance fees? What LVR brackets do they apply at?
Can the Risk Fee of Lender Mortgage Insurance be added to the loan?
Is there a Monthly or Annual fee? (i.e. package and account keeping fees)
What commission does the lender pay the mortgage broker? (We detail this information)
What are the add-on mortgage broker fees? (We do not add-on a separate fee)
What loan structures are available? (i.e. Variable or Interest Only, Principle and Interest or Interest Only)
Can I make extra repayments?
Is my security and purpose acceptable? (i.e. vacant land, construction, small unit, large acreage etc)
Can I do direct credit, salary direct credit, direct debit?
Can I make monthly, fortnightly or weekly repayments?
Is there internet banking?
Is the loan "portable" and if so, does it need to be simultaneous settlement?
Does the loan have redraw or an offset and is there a fee to use it?
Can I have split loans?
Does the loan or lender have a transactional account?
What customers are saying...Direct and clear advice, prompt action, follow up results. - Mr. Eli R (VIC)
Experience
Low paperwork loan specialists since 2002.
Best Solution
Focussed on the best solution for you based on your own particular circumstances.
Fast
Instant assessment and expectations realistically set on first contact.
Knowledge
In-depth market knowledge.
Transparency
Full disclosure of all fees, rates and charges.
Lenders
Large Lender Panel.
Awareness
Accurate and up to date information.
Fees
No Brokerage Fees in most instances.
Genuine
No sales talk. We work for you, not the Lender.
Helpful and Friendly
All scenarios considered.
Fully licenced and accredited
All statutory licences held.